Parcel lockers and storage lockers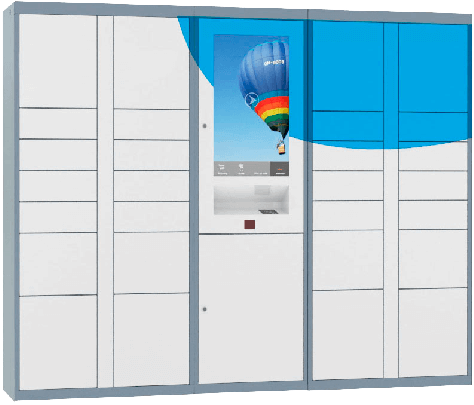 Pay-Point cloud software using for parcel lockers (self-service parcel terminals). You can order parcel locker and software as all-in-one solution. Ready-made solution allows to automate the postal service by implementing parcel lockers, to build wide delivery network, pick-up points, remote commerce and e-commerce.
We implement not just standard devices, but fully customized solutions for specific client tasks. We are ready to deliver parcel lockers with unique cell sizes, climate control - cooling, heating of sections, as well as custom software scenarios. Parcel terminals with the payment of additional services - regular payments, parking, calling taxi, etc.
The variability of the size of the parcel lockers allows using it at post offices and also street or indoor installation at shopping and business centers, metro stations, transport hubs, gas stations. It is possible to implement a solution of mini-parcel lockers, combined with the function of payment kiosks, with one or two large-sized and several compact cells, to further reduce the cost of renting the installation site and increase payback periods.