Soft-logic company informs about the extension of functionality for Pay-Point self-service kiosks and electronic cashiers for hairdressers, beauty salons and barbershops. Now customers can purchase any goods and kiosk owner decides by himself whether the client requires registration or authorization in the system for accounting the data, when he purchase beauty products. Also, customers now receive recommendations on the purchase of goods, depending on the selected service.
At the request of customers was developed and implemented additional functionality for selling beauty products in the salon. The client can access the list of goods by pressing a button on the kiosk's main screen, add them to the cart and pay for it at one payment.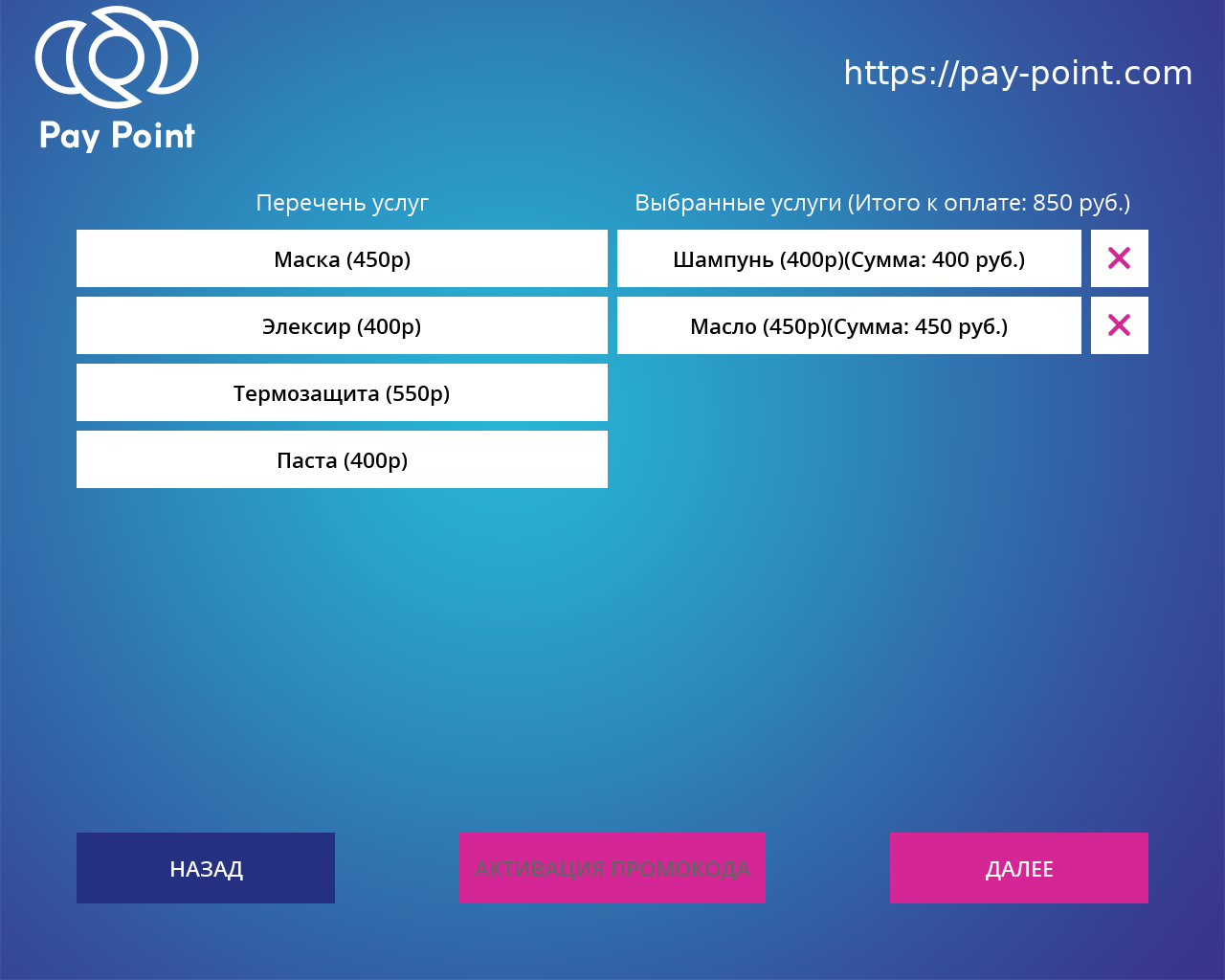 From a technical point of view, salon services and products its two different lists. In addition, the back-office correctly records and separates the goods and rendered services, which allows the customer of the solution, the owner of a hairdresser or beauty salon, keep separate reports on goods and services which is being sold.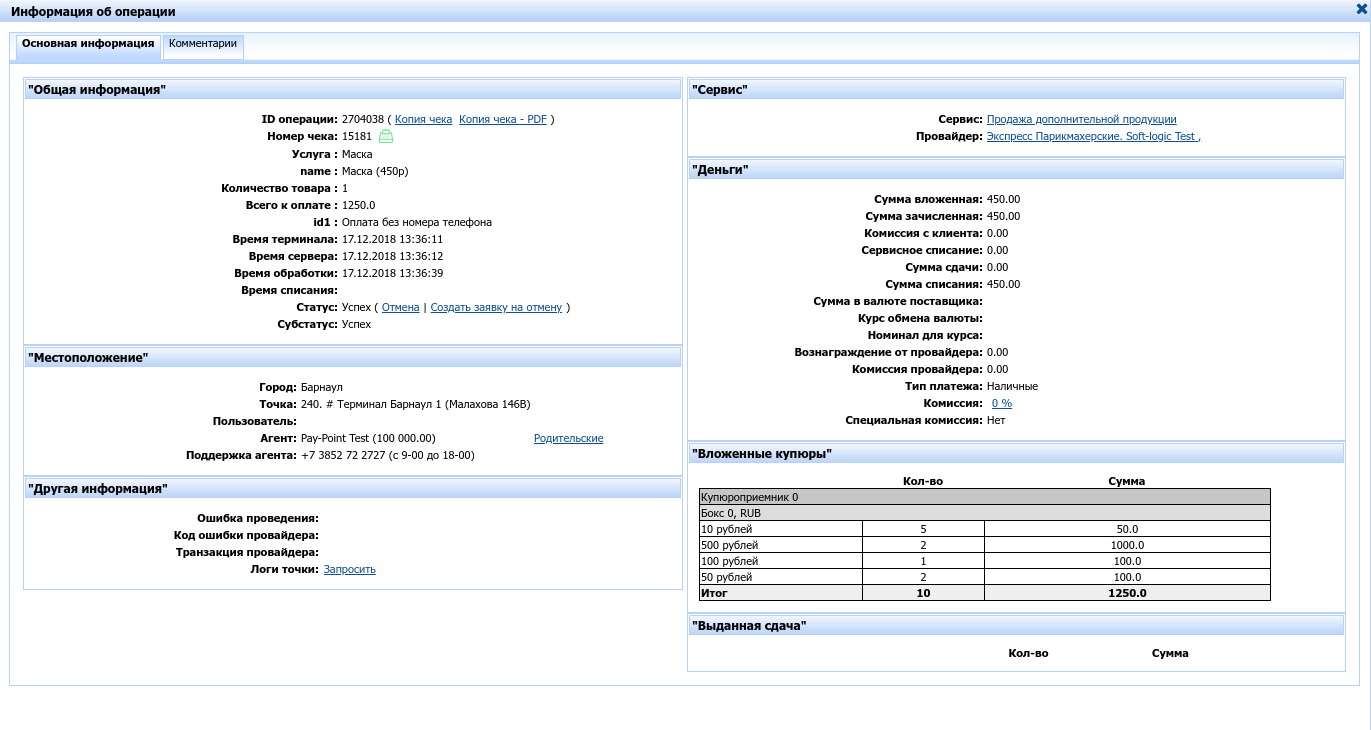 In addition to the sale of goods was implemented recommendation/product offer functionality depending on the selected service. Each service can be associated with a set of products, for example, a fashionable haircut — expensive shampoo, beard design — aftershave lotion, beard hairstyle — conditioning balm, etc.
The owner of the terminal independently decides which goods need to be link to services. Using this functionality, a number of customers sell certain exclusive products only as a supplement to the salon services and restricting its free sales. This functionality also allows, for example, to set special reduced prices for the option "service + additional goods".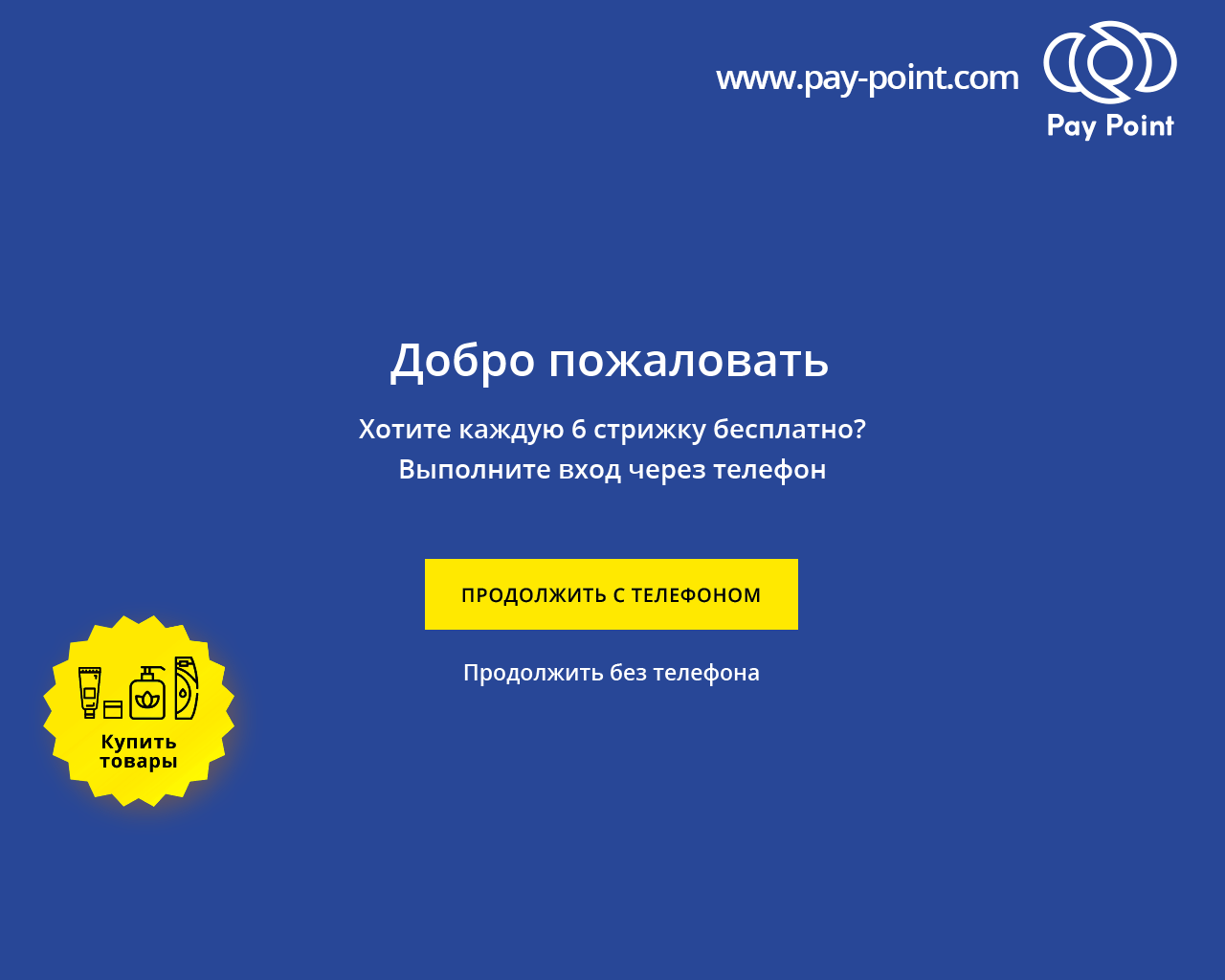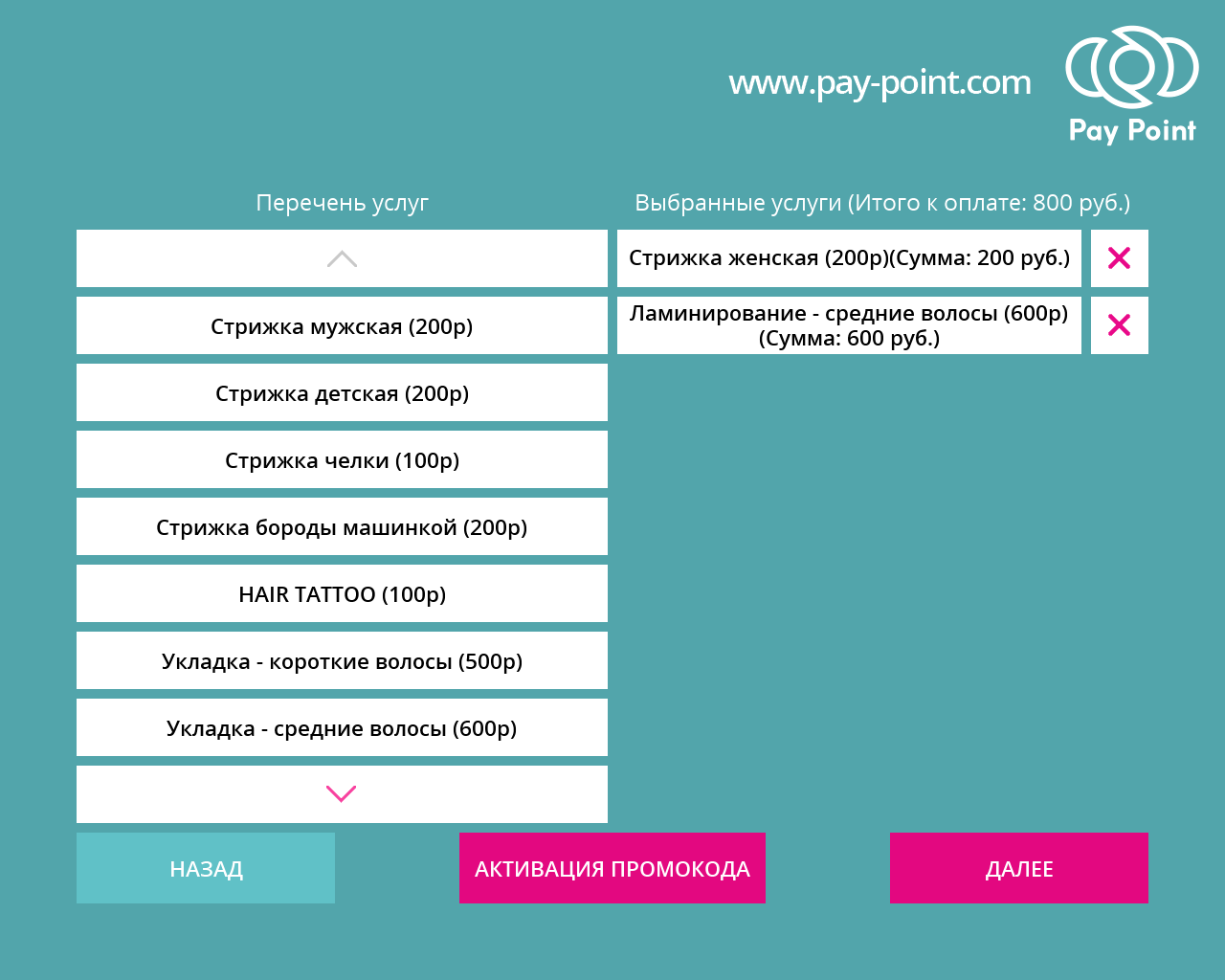 At the request of the owners of the solution, the specialists of the company perform the repainting of the interfaces, providing flexible options for color solutions to save the styling of the salon or barbershop. At the same time, the company's specialists are always ready to develop a completely unique interface for a specific customer.
We regularly provide technical support for all of our clients of Pay-Point cloud software, as well as exchange experience and help to take the first steps to automate hairdressing salons, beauty salons and barbershops using self-service kiosks and payment terminals. Periodically, our customers have interesting ideas, needs to refine the functionality, both strictly individual and later becoming public, and often we provide new functionality for our customers absolutely free. This approach helps to maintain the quality of the solution, increases the competitiveness of our customers and increases their profitability.
Contact information for proposal request.