Popularization and strengthened of cryptocurrency as a full-fledged settlement means leads to the need to provide payment acceptance of it. Having the ability to provide services or sell goods with cryptocurrency is gradually becoming an important competitive advantage. At the same time, the demand for safe tools for purchasing or exchanging cryptocurrencies for cash is growing.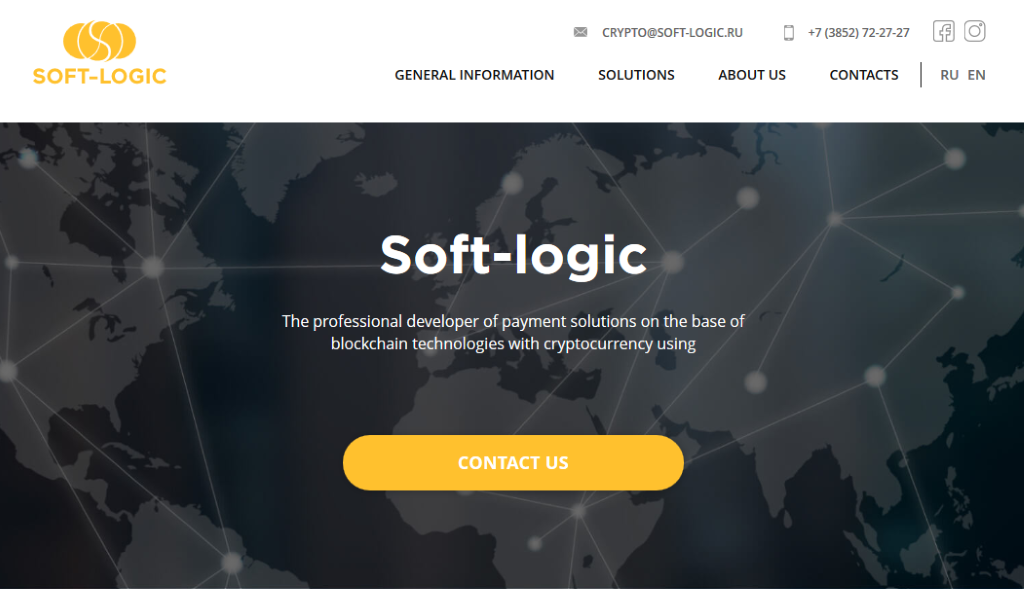 Soft-logic company announces the launch of a new stand-alone web-site – softlogic-crypto.com, demonstrating the company's capabilities in the field of payment solutions on the base of blockchain technologies with cryptocurrency using.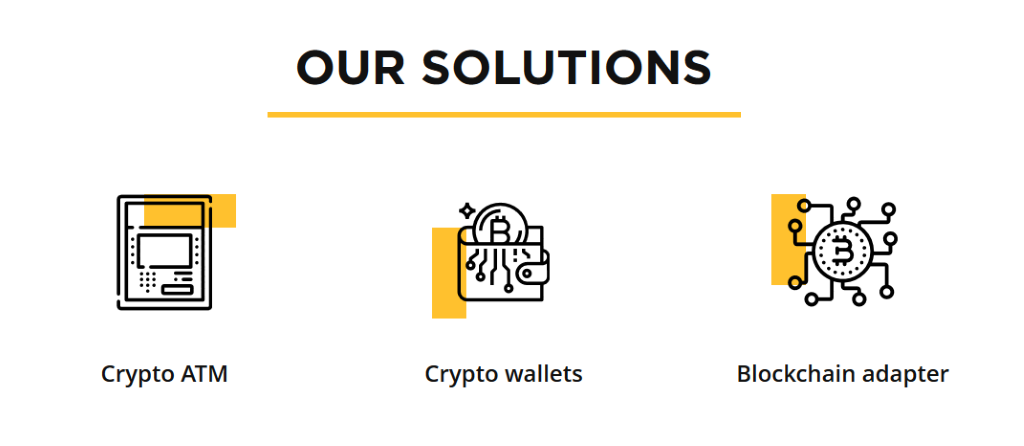 Main development experience:
1. Software for crypto ATM (bitcoin ATM, cryptocurrency exchange kiosks) with the integrated cryptopawnshop
Allows the organization of a network of terminals for the purchase/sale/loan of various cryptocurrencies. Solution allows to provide the complete fulfillment of KYC and AML of a certain jurisdiction, fully comply with legislature of a region or a country which the implementation is directed to. A flexible rate policy connected to rotation provides the Soft-Logic Company's interest in the product development and increase in customer's income. Support wide possibilities of the machinery and program customization.
Soft-logic company is ready to offer both specialized software and a turnkey solution in the format "kiosk + software". Various combinations of terminals are possible – one way, two way with cash dispenser, two way with recycler.
There is also the possibility to make stationary points with a cashier – organization of purchase, sale, and loan of the cryptocurrency via stationary points with a cashiers, via the back-office.
2. Crypto wallet systems, where the cryptocurrencies are used as a payment instrument
Crypto wallet is delivered in the form of a web and mobile application for Android or iOS, and is used by customers as a new payment instrument, using cryptocurrencies. There is also a fiat wallets maintaining, different means of input and output to wallets, bank cards included.
3. Blockchain-adapter - a unique API, which can solve at once all the issues with the integration with different cryptocurrencies
The service can be successfully used within the framework of crypto wallets, payment systems using cryptocurrencies as a payment instrument, cryptocurrency exchange markets.
Leaning on our reach experience (software development since 2008) in creating payment acceptance systems and blockchain development, we also provide:

— Involvement of merchants for acceptance of payments in cryptocurrencies on their websites – very useful for e-commerce

— dApp application development of any complexity

— Release of own cryptocurrency

— Development of the distributed applications for payment processing, account data keeping, etc.

— Launch of cryptocurrency exchange markets, exchange points

— Integration of escrow services – deals with cryptocurrencies

— Smart contracts construction of different complexity for any scope of activity
In addition to the existing solutions, our company is ready to offer custom development of projects in the field of blockchains for organizing the acceptance of payments in cryptocurrencies. We will be glad to to answer your questions, consider your project proposals, give a financial assessment, provide a detailed realization and implementation roadmap.
Crypto development contact info:
Web-site: https://softlogic-crypto.com

E-mail: crypto@soft-logic.ru

Phone: +7 (3852) 72-27-27

Facebook: paypoint.selfservice

Instagram: paypoint_service