Recently there has been an increase in the share of recyclers not only in the banking sector, but also in self-service terminals, electronic cashiers used in private business to automate acceptance of payments for own services. Payment terminals with recirculation function are becoming more affordable and profitable for business owners, considering the installation of such devices for automation of business process.
Soft-logic company announces the expansion of the line of recyclers in its own software solutions for self-service terminals. Now the software for payment terminals supports SMART Payout recycler from Innovative Technology, JCM iPRO-RC bill acceptor with a recycling module, according to the requirements of customers, integration of the MEI SCR Advance model almost complete.
Features of the electronic cashier with the function of recycling include full reception and cash withdrawal of mixed denomination, scanning of all security signs, saving data of the notes numbers, transfer of the inserted cash into additional boxes in case of overflow of the boxes for recycling. Recycler simultaneously solves the problem of issuing change.
SMART Payout holds up to 80 mixed denomination notes for recycling, provides fast dispensing speed without jamming. The device includes a cassette for 500 or 1000 banknotes for receiving and storing cash.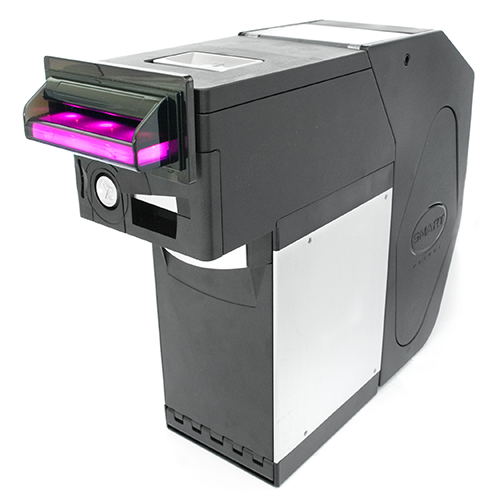 JCM iPRO-RC model is equipped with two large capacity recycling boxes - 2 denominations, each up to 100 banknotes, provides protection from pulling out bills by intruder, protection against the penetration of dust and moisture, optional setup of 400 or 1000 banknote cassette for accepting and storing cash.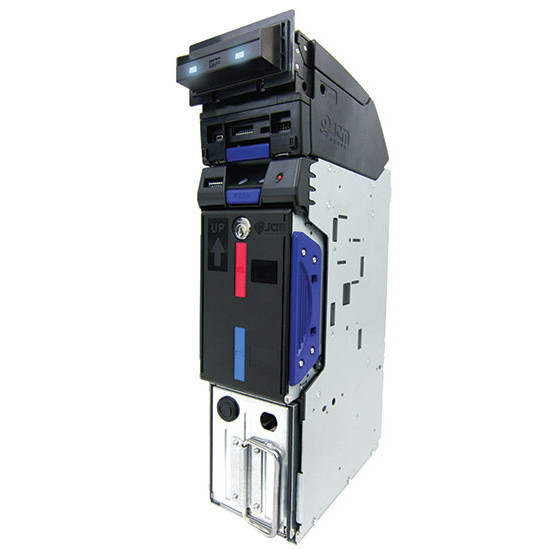 MEI SCR Advance supports 2 denominations for recycling, capacity of two boxes – each up to 60 bills. The compact device provides increased security, anti-theft protection even if there is no power.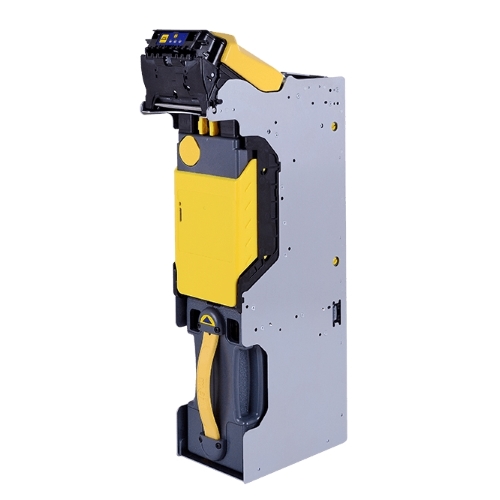 Reliability, low maintenance and affordable price for modern recyclers pushes owners of terminals to choose this type of devices. One of the main key advantages is also a significant reduction of the collection costs, which makes it easy to save money for owners of electronic cashiers and payment terminals at small self-service business areas – hairdressing, beauty salons, private medical clinics, retail shops, car wash, self-service laundry, etc.
Soft-logic specialists working constantly to expand the number of integrated equipment, in order to provide the final solution that meets modern trends and all requested conditions. We are always ready to provide additional information on the capabilities of our solutions within the peripheral equipment, as well as to work on the integration of the requested devices based on your requirements.