On the market of parcel lockers and storage lockers there is a growing demand not only for typical, but also for customized, non-standard solutions, which involve additional production facilities and time of the executing company to harmonize requirements and integration process.
The desire of the customer to integrate custom devices, along with the reqular parcel lockers, due to the need to automate and improve the competitiveness of the business using a unique service, to attract the maximum number of customers.
Soft-logic company informs about the possibility of implementation standard and custom parcel terminals, produced at the factory of the company's partners and our own Pay-Point specialized software. A comprehensive solution can be used in various fields of activity. At the request of customers, parcel lockers are manufactured with non-standard cell sizes and climate control - heating, cooling, in order to strictly observe storage conditions. Pay-Point software also provides the possibility of combining parcel locker with payment system - payment for third-party services, parking, taxi call, etc.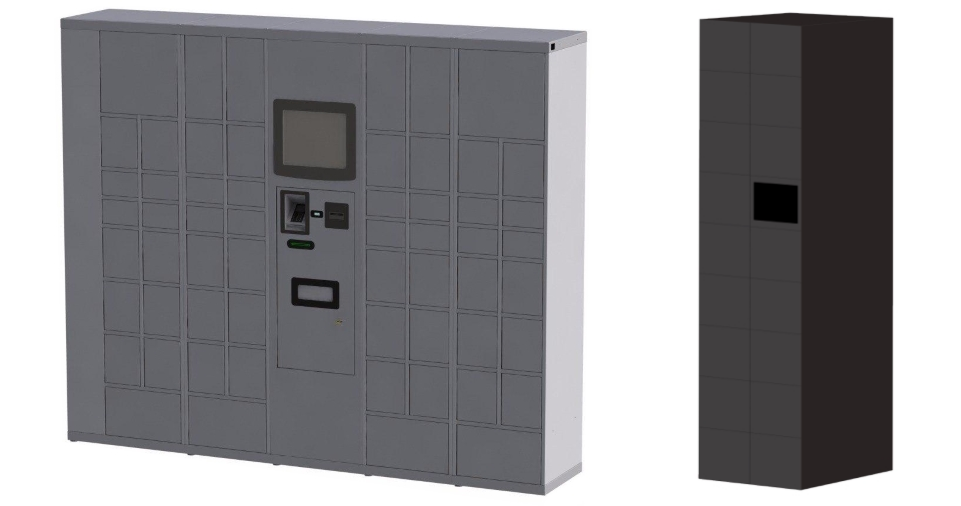 Our custom parcel lockers are excellent for automating delivery points, storage and sale of food, medicinal products, flowers. Regular parcel lockers are used to receive and send any goods – from online stores, postal operators, logistics companies, as well as correspondence – documents, letters.
Soft-logic company also manufactures and implements automatic storage lockers with and without payment functionality. The device can work in offline mode, when you bring a client card to scanner, system check free cells and open any free cell. In this case, automatic storage locker operating without a server - all software functions are performed on the Raspberry Pi single-board mini-computer. Performing accounting for the storage time and data transfer to the external information system of the customer.
At the request of the customer, the storage locker can be equipped with a full-fledged computer and provide payment in cash, coins, by bank cards. The solution also perfectly combines with the payment kiosk, which can combine all the automatic storage lockers at facility – water park, shopping center, sports, entertainment and leisure complex, which are evenly distributed at the entrances, near the amusement rides, etc. When leaving the facility, client pay for all services and storage time through a single payment kiosk.

In addition to traditional parcel lockers, Soft-logic company is also ready to offer specialized food and pharmacy lockers that effectively automate the process of delivering and dispensing food products from online stores, farms and grocery chains. Based on the project for a network of pharmacy lockers, our company ready to provide multifunctional parcel lockers for the pharmaceutical industry, medical manufacturers, with strict requirements for the storage and distribution of medicines.
The Soft-logic company, in addition to implementing its own solutions, is also ready to develop custom software for parcel lockers, automatic storage lockers and for other devices in this field. At the same time, ready-made software can operate both on the basis of a Pay-Point cloud-based solution and on the customer's servers. Software can be supplied with source codes.
«Our hardware and software capabilities allow production of both standard and non-standard equipment and the implementation of specialized software for a specific needs of customer. We are pleased with the opportunity not only to solve specific client tasks, but also to adapt our ready-made solutions based on existing cases – parcel lockers, pharmacy lockers, food lockers, storage lockers for wide variety of business areas», - said Aleksander Vorobyev, Soft-logic CEO.