Electronic cashiers for self-service hairdressing saloons using Pay-Point software are being introduced into an increasing number of salons of various classes and price categories. At the moment our solution is used by 7 companies some of them include networks of express hairdressers and beauty salons with mixed services.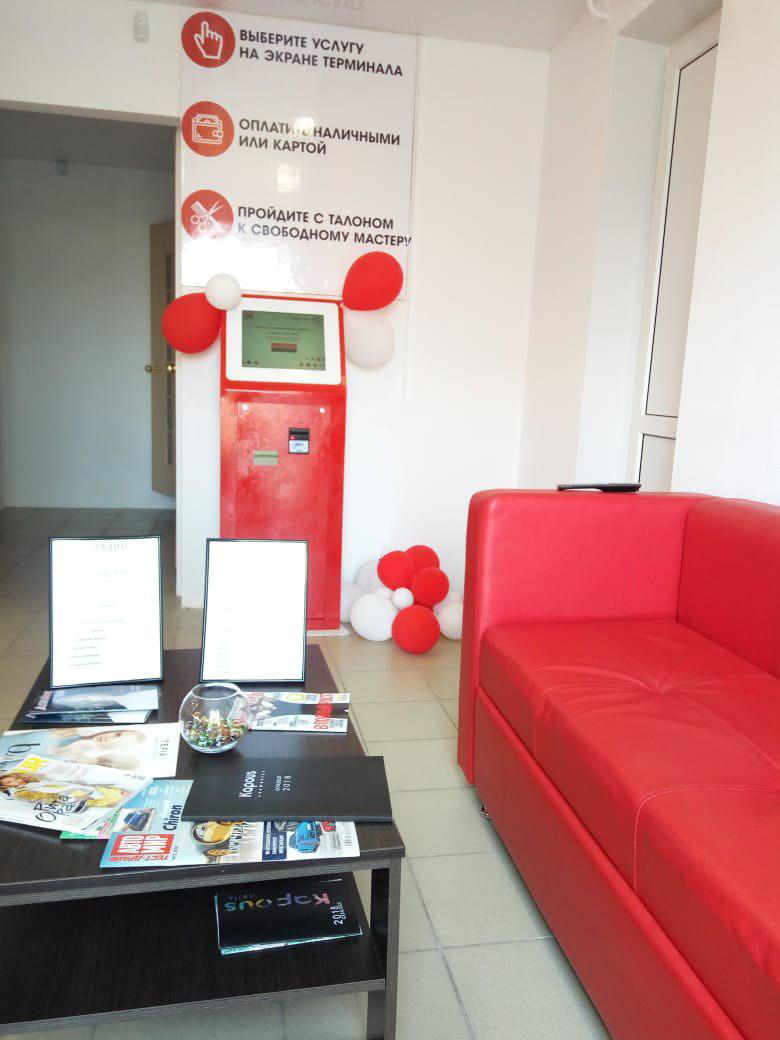 One of our recent customers is #Hype hairdressing salon. There were some interesting solutions with this client that can be used in future projects.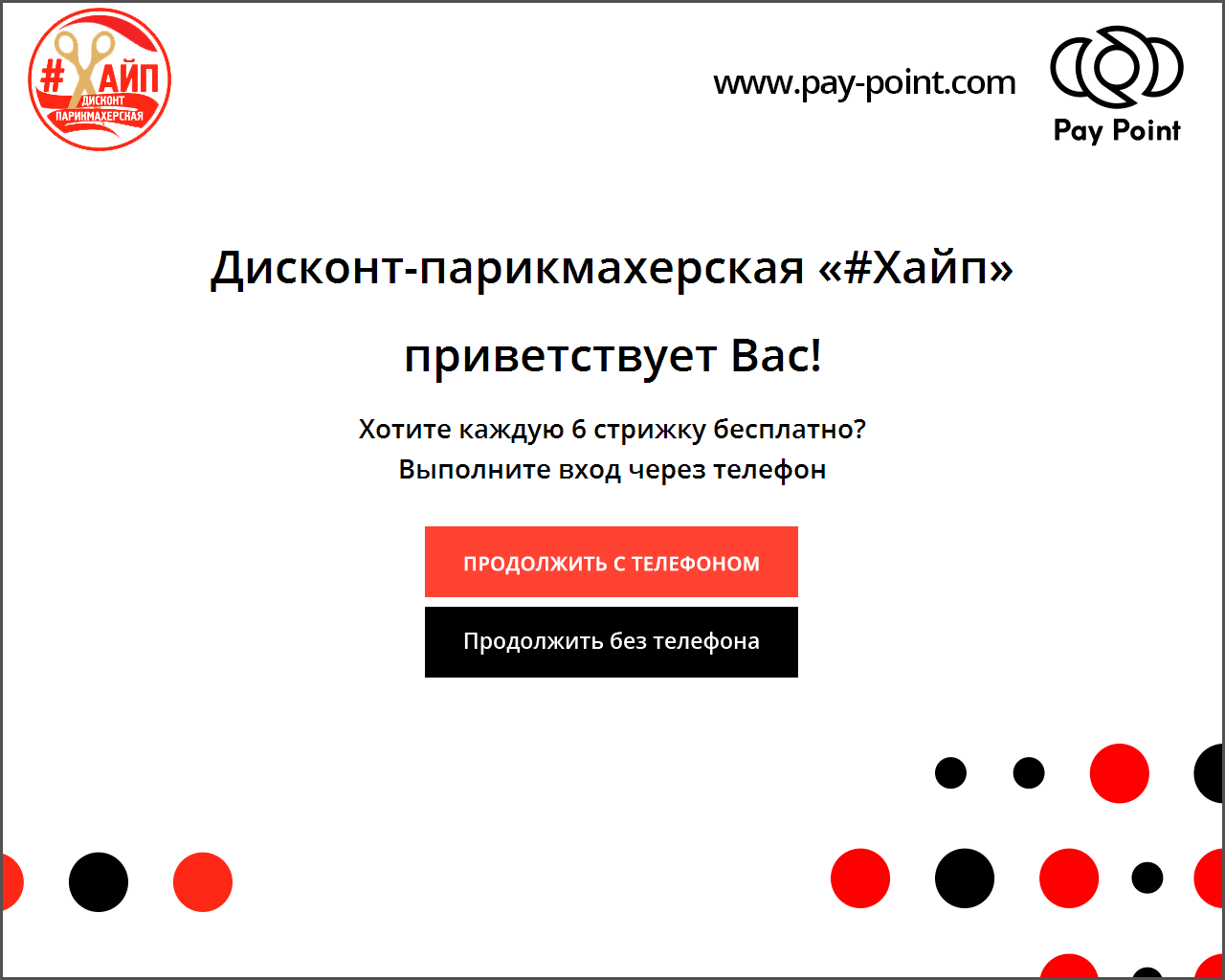 #Hype hairdressing salon from the integrator's (Soft-logic company) point of view is a classical hair salon which can provide services at discount prices or premium services. Services are provided at a fixed price, which can be rapidly changed depending on the wishes of the tereminal's owner. Our specialists have implemented a branded interface, payment basket, for the ability of the client to quickly select, form and pay for a package of services. When accessing the terminal, customer can register in the system via phone number or choose a one-time visit.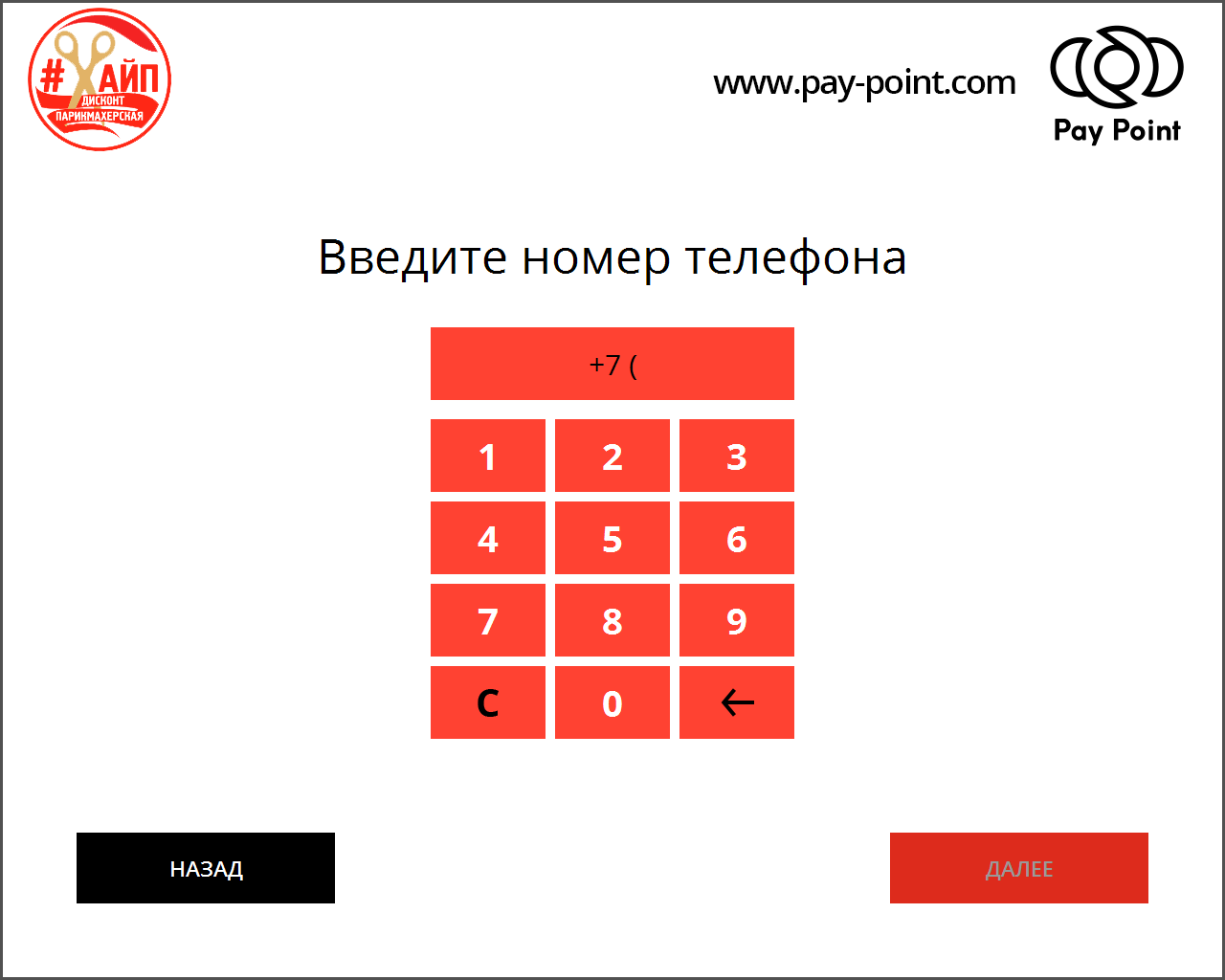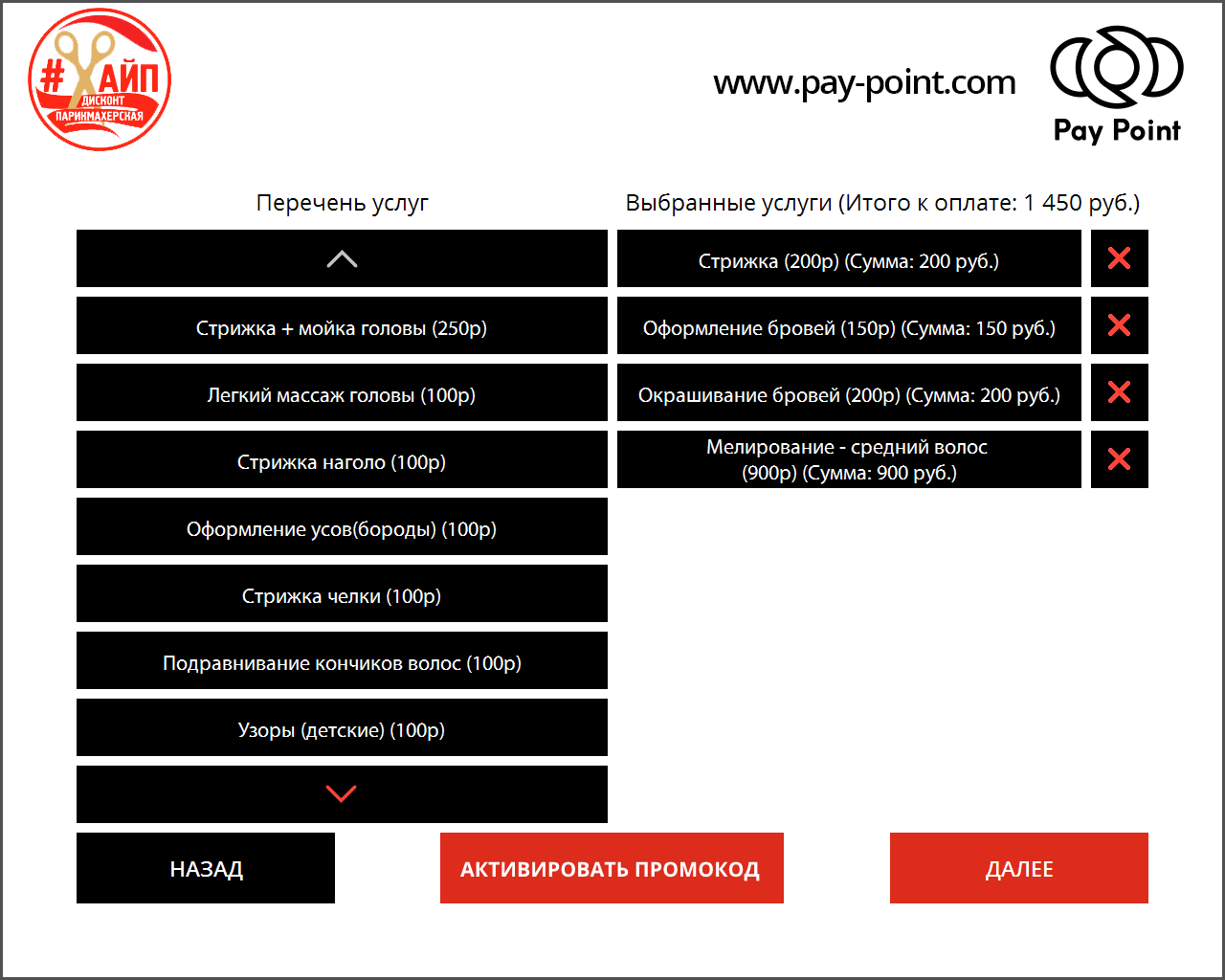 When client registering in the system, he can use promotional offers - free one-time visit after a certain number of visits - specific service that is used as "every 6th for free visit" or any list of services and their combinations that can be selected as promotional offers by owner of the system. Owner of the terminal is able to send information or advertising messages to the client, for example, with a reminder that he soon need haircut or a work schedule for a favorite master.
For #Hype, we specifically set up an additional functionality for activating promotional codes, which is not only activated when the button is pressed in the terminal interface, as it is already used by our other customers, but activated only when a certain amount is dispensed into the terminal. Therefore, the client can use coupons only for additional payment of the missing amount of the formed basket of services or payment for a service that is more expensive than the cost of the coupon.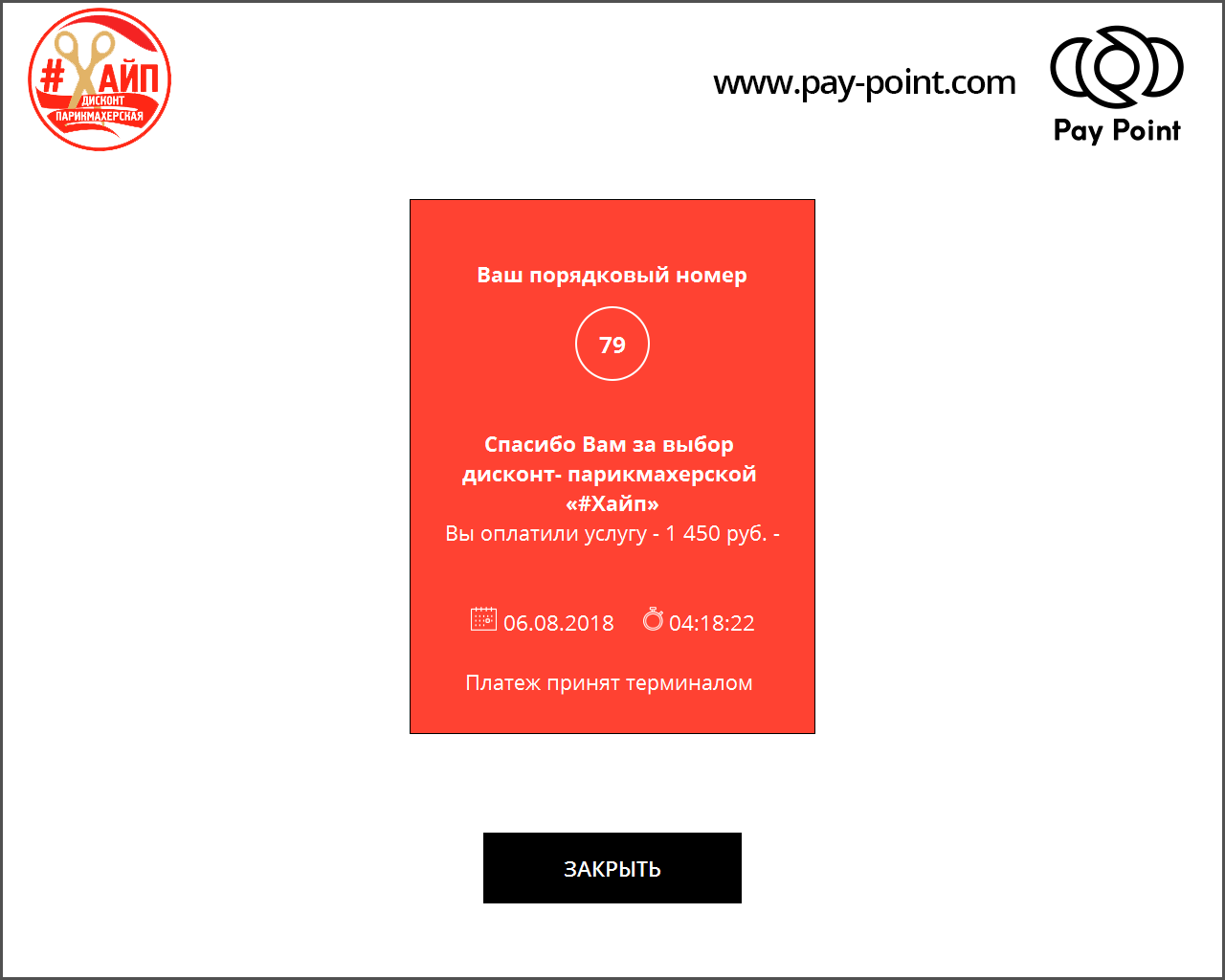 An additional condition is the availability of coupons only for certain hours. This approach allows to minimize or completely eliminate the periods during the working day, when there are no customers, stimulating and evenly distributing the demand and increasing the final profit of the establishment.
All our solutions support fiscalization of payments and full compliance with the 54 Federal law.
Electronic cashiers on the basis of Pay-Point software accept cash, bank cards, if dispenser installed it is possible to dispense change, including transfer change to a mobile phone account. Electronic cashiers also support recyclers for building a system for cash recycling and significantly reducing the cost of collection.
Interface, scripts, functionality of electronic cashiers, payment terminals, self-service terminals for hairdressers and beauty salons, other areas on the basis of our software is fully customized and refined in the interests of the customer.
Our software is provided on a monthly subscription, which is a very important advantage for small establishments and simplifies the first steps for automating business using electronic cashiers. We are always ready to answer your questions, provide additional information on our ready-made solution (due to the partner support we can provide software and the electronic cashier at once), including the costs of launching the system, payback period and additional profit opportunities.