We know that many companies from different countries are faced with the consequences of the COVID-19 outbreak.
To minimize the risks and economic consequences over the next 4 months — from 01.04.2020 to 31.08.2020 we provide a 40% discount on our cloud software for new and existing customers whose kiosks continue operate.
We cancel billing for cloud software for the entire duration of quarantine events for those customers who are used to turn off kiosks due to the complete quarantine of shopping centers, entertainment facilities, goods and services points of sale, crowded places, etc. by the government of the Russian Federation and local municipal government bodies decree.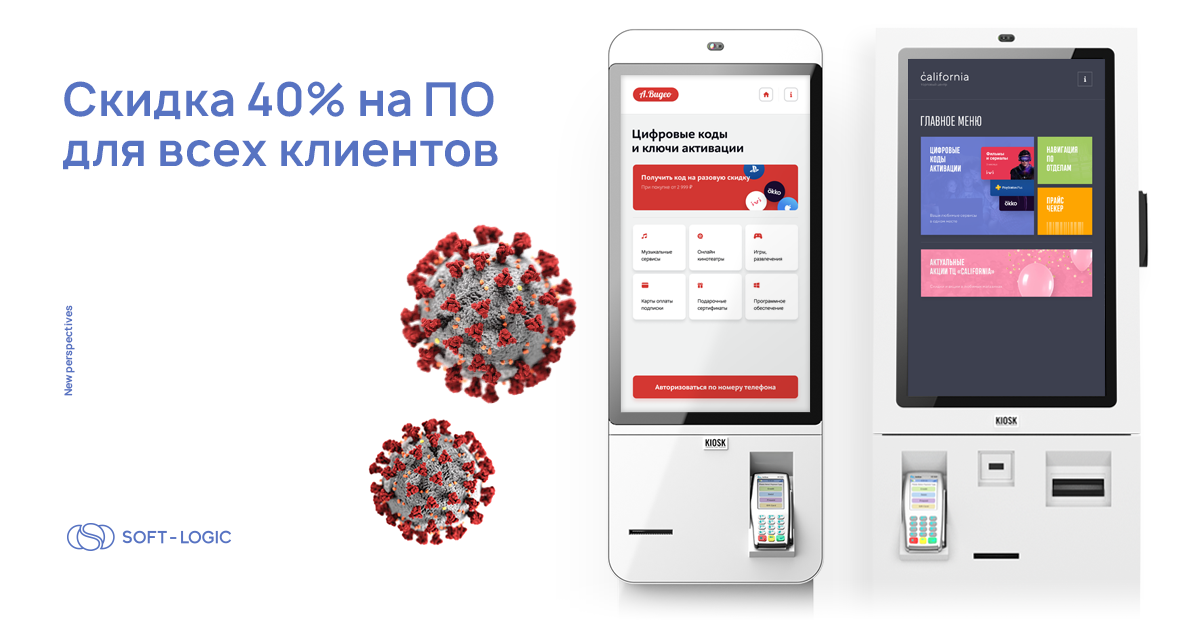 If you are a business owner and considering the installation of payment kiosks to automate the sale of goods/services and accept payments, we want to further note the advantages of our systems:
— Reduce employee costs, especially in the current economic situation
— Decrease contacts between people, self-service business format
— Ability to focus only on contactless payment, reduce the transmission of the virus through cash
— Simple touchscreen disinfection methods
We take additional measures to protect health and safety of all our team and do everything possible to ensure the smooth functioning of self-service and payment kiosks.
If you are an existing customer and have any questions, you can contact your personal Pay-Point service manager. New customers can send software request in a convenient way.