The electronic cashier, seen as a self-service terminal, becoming increasingly popular among a wide variety of activities that require automation of business processes, including making of an order, purchase of goods or services, acceptance of payment and provision of additional functionality for the outlet.
According to industry experts now more than 60% of young people between the ages of 18 and 30 prefer to use self-service devices. In the near future, this trend will continue to gain momentum and ultimately lead to maximum refusal from cash desks with staff and check-in counters.
The implementation of the solution is accompanied by a number of advantages, that allow:

— Provide a convenient, universal and modern service

— Reduce the number of staff, upgrade the infrastructure, reduce overall costs

— Automate business processes

— Provide a system for accounting payments and reportings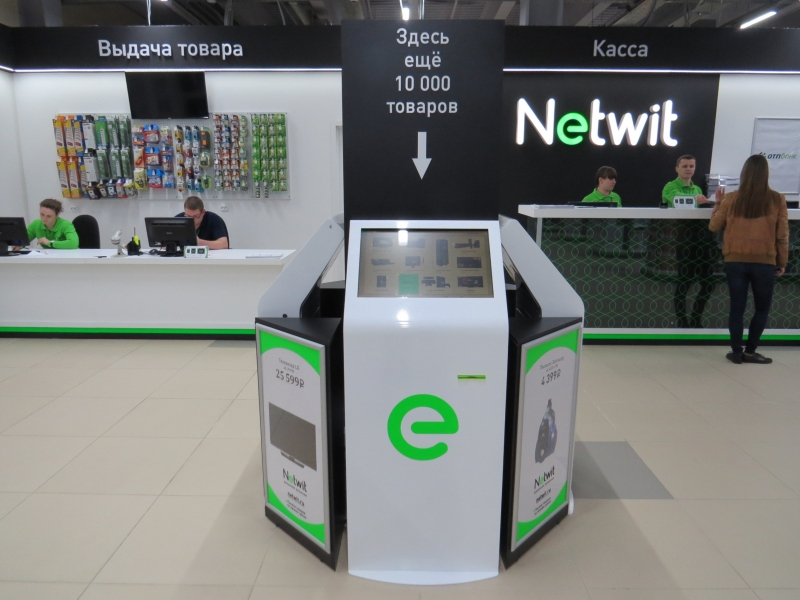 The terminal is easily adapted for any kind of trading activity or rendering services that include:

— Electronics shops, digital and household equipment

— Consumer goods stores (drogerie)

— Shops of household, finishing materials and equipment, goods for home and garden (DIY-stores)

— Pharmacies and medical centres (dental care, paid clinics, laboratories)

— Shops of clothes, shoes (boutiques)

— Auto services, shops selling auto parts

— Hairdressers, barbershops, beauty salons, SPA-salons

— Fitness clubs, sports complexes, swimming pools

— Catering points, fast food, restaurants, snack bars, food courts

— Bars, liquor stores

— Dining rooms, catering in organizations, educational places

— Housing and communal services, management companies

— Access control systems, paid parking, ticket sales
And also for any other area, related to the implementation of services, commercial trade.
Final solution allows the owner of the trading network to save on staff, increase the flow of customers, improve the quality and speed of service, reduce or completely exclude staff access to cash while receipt payments. Significantly reduced the area allocated to cash desks. The self-service terminal also allows to accept bank cards, effectively solves dispense of change - dispense cash or transfers change to a mobile phone as top up or using at next purchase.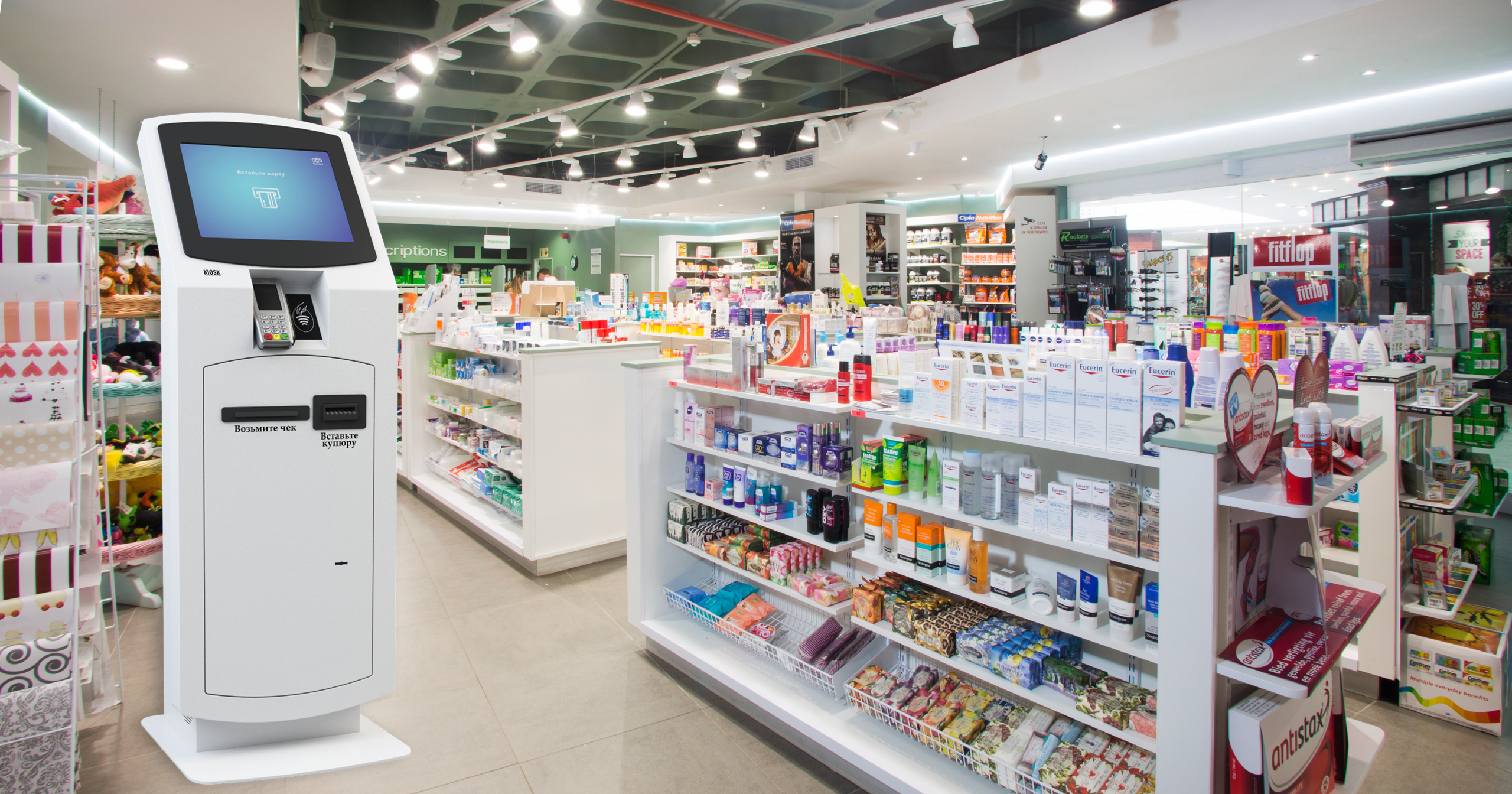 The client gets high-quality and prompt service, meeting current trends and requirements for a modern format of trade/services. At the same time, significantly reduced the number of queues, provided flexible payment options, personal payment system for each user, with a payment basket, SMS, Push, E-mail, Telegram notifications. There is possible to implement loyalty programs, use additional services via terminal – for example third-party payments.
The cost of terminal maintaining is minimal, especially if the device is owned and located on owner's area. Terminal software allows to apply flexible tariffication, modification and customization at the customer's request.
Based on the Pay-Point cloud software, Soft-logic company provides a universal integrated solution – self-service terminal in the format of an electronic cashier, using for automatization of the acquisition and payment of goods and services, with a stylized custom interface.
Owners of stores and retail chains can purchase the terminal independently or from partners of Soft-logic company, install it at the required area, install Pay-Point cloud-based software, including payment acceptance, required interface, possibly, any additional software functionality and start commercial activities in a modern format.
Soft-logic company offers not just a software product, but a full range of services integrated into a complete solution for commercial business:
— Software for self-service terminals
— Equipment selection
— Integration with internal system/CRM
— Consulting services/technical support
Automation via self-service terminals - electronic cashiers allows to bring activities to the modern technological level, gain a competitive advantage, it is a promising step at maintaining and further developing of business.