Soft-logic company presents ready-made solutions for medical centers automation based on self-service kiosks. Our own software open up the full potential of widescreen kiosks for the customer, provides high-quality experience at choosing and paying services for visitors.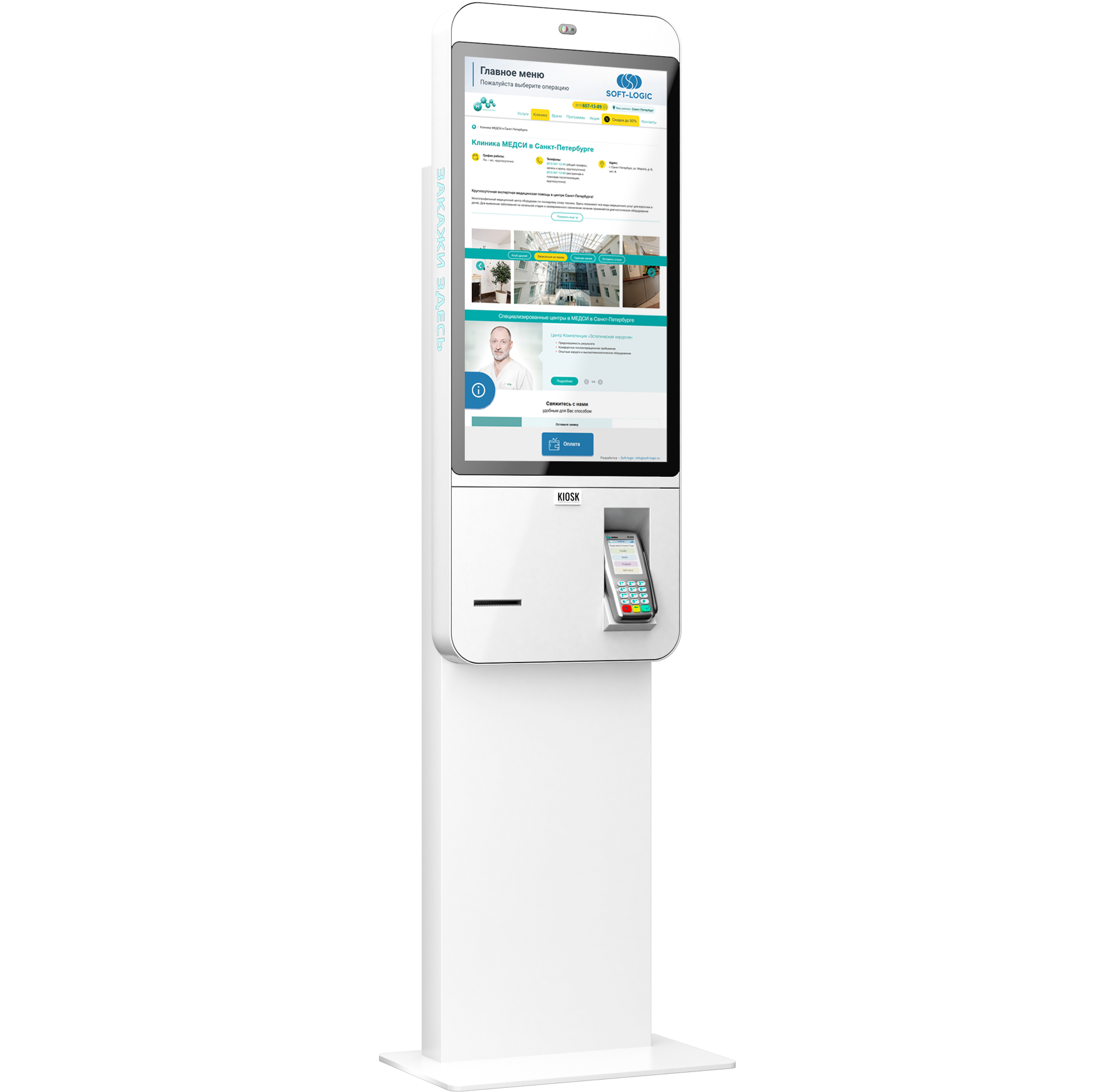 Kiosks can significantly reduce administrative staff costs, help to solve a large number of operational issues by visitors on their own. The device simultaneously acts as interactive kiosks - the hospital website with information about services, doctor's schedule is available in the interface.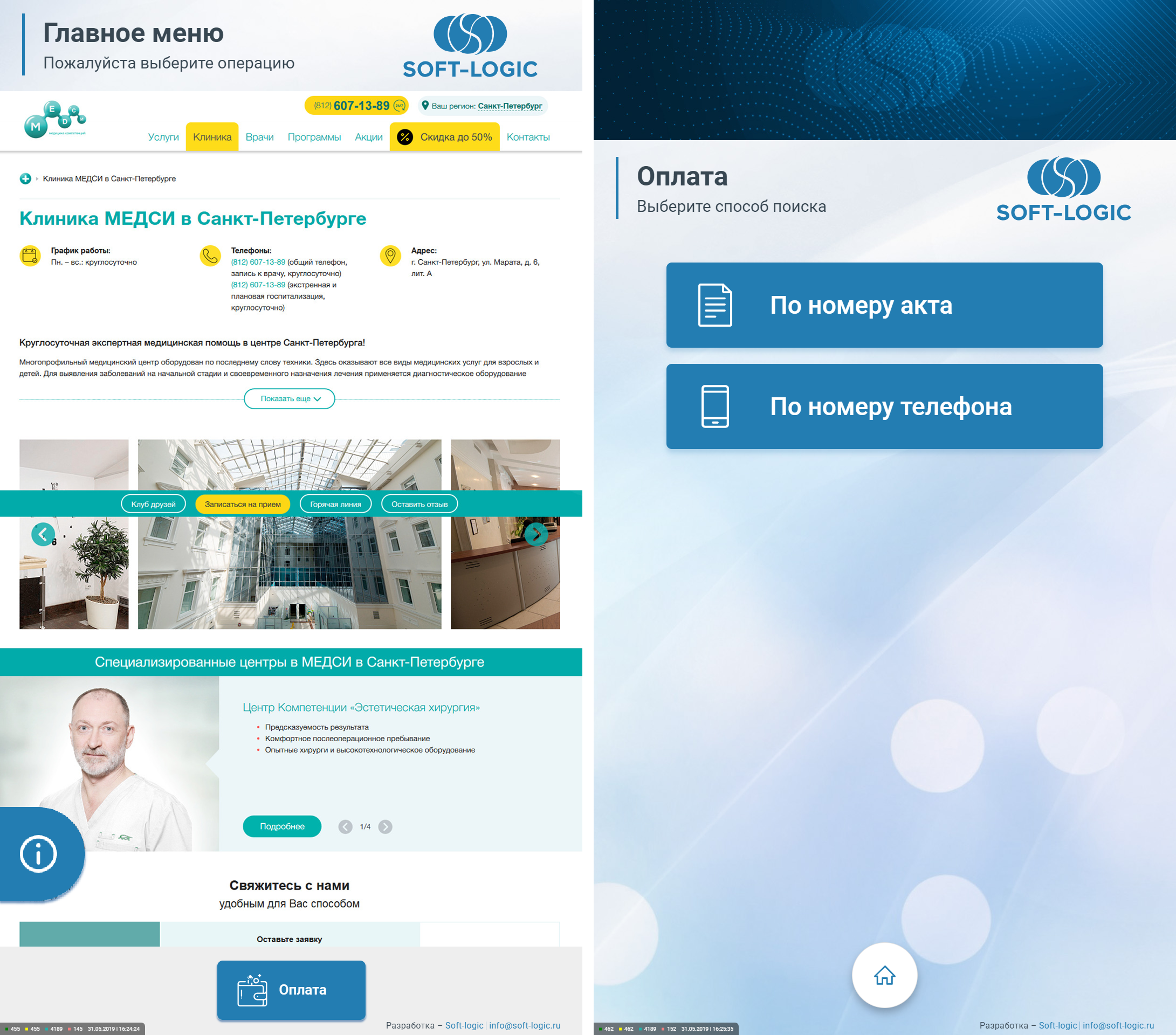 Payment feature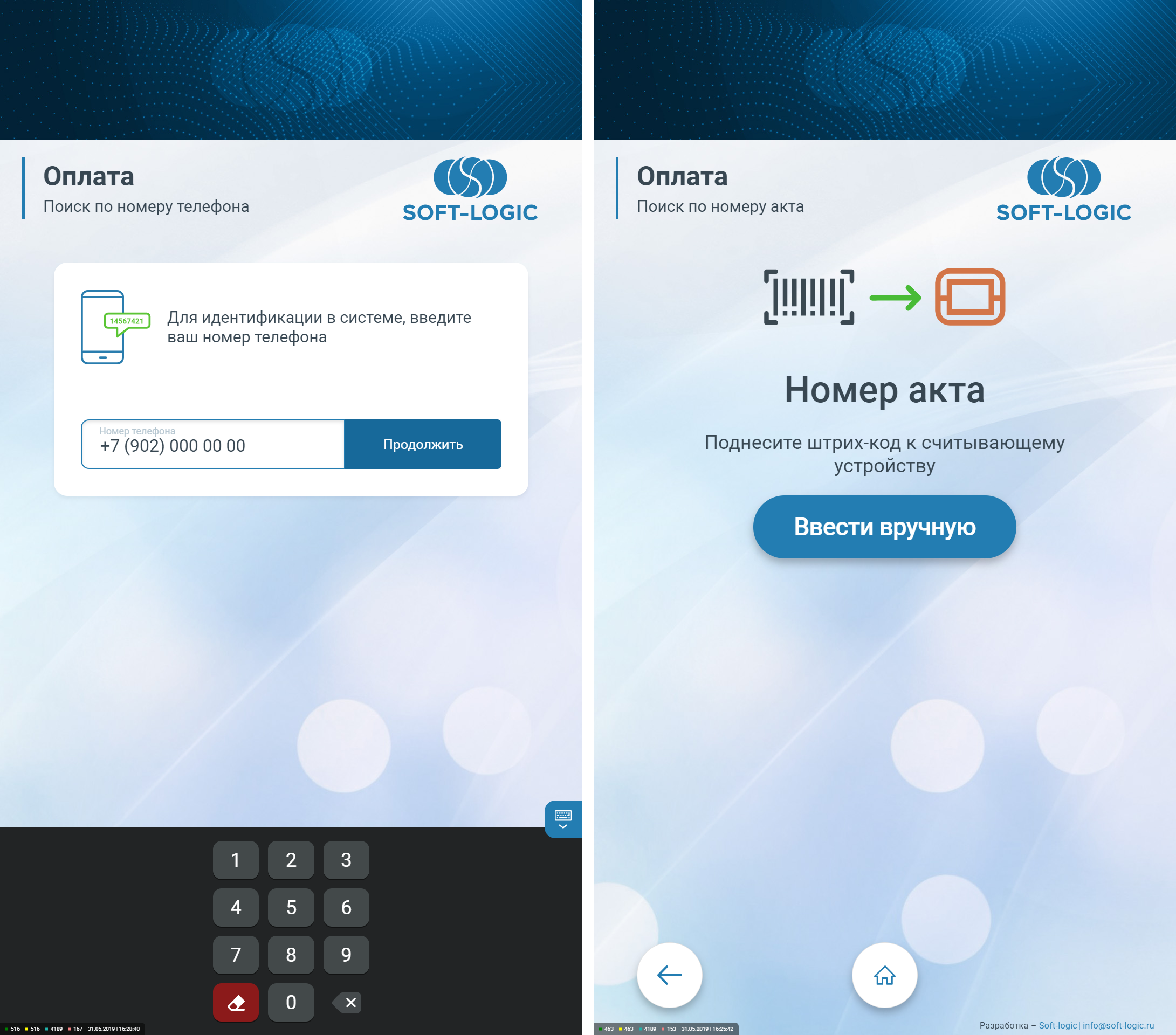 There is also functionality of the rechargeable deposit linked to the client's personal account. It is possible to encourage visitors to keep larger amounts due to the discounts or bonuses when paying with deposit.
Balance refill feature
All kiosks are connected to a single back office, which is used to monitor technical and financial information, and remote management a devices network. All payments are accepted in accordance with 54-Federal law. Clients authorization in the system is carried out by phone number or any other ID which is chosen by the customer. Depending on the chosen kiosk model, it is possible to pay in cash and/or by bank card. For cash handling can be used various models of bill acceptors and recyclers. The kiosks functionality can be freely improved in accordance with the medical institution requirements. Software is available under license or in a cloud format by subscription.
Medical automation with the use of self-service kiosks based on Pay-logic software allows to effectively solve the key tasks for reducing the administrative business processes cost of medical institution. At the same time provide a modern channel for the services sale and payment. Also possible integration with a variety of marketing functionality - discount coupons, one-time and periodical free visits, discounts from a certain payment amount, etc.
Soft-logic's specialists use all capabilities of web technologies for creation high-quality interfaces, bring existing clinics websites to various models of kiosks, implement information and payment, interactive digital panels for the medical establishments. We are ready to offer all our technological capabilities and experience for standard and custom automation projects in the field of medicine.