From October 22 to October 25 in Las Vegas, USA, the largest conference Money 20/20 was held, devoted to payment and financial services. The approximate number of participants was about 11 thousand of people, including 1700 executives from 4500 companies located in 85 countries around the world. The regular participants are such a large companies as Visa, Mastercard, American Express, PayPal, Samsung, Google, NCR and others.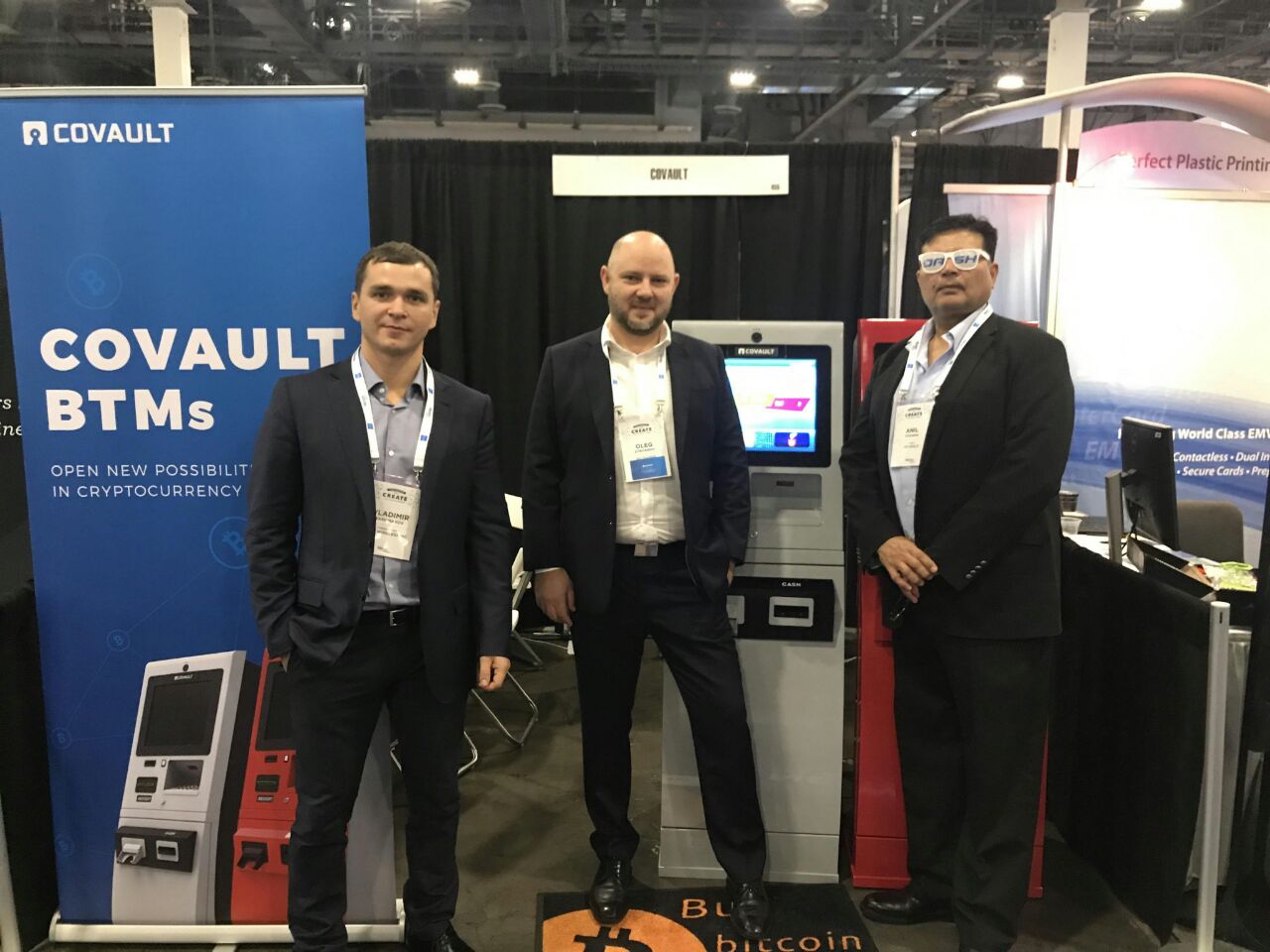 Soft-logic company was represented by Vladimir Ekshibarov - senior executive, who participates in the commonwealth with our strategic partners in the USA - Covault Inc. – payment system that provides services for own and agent terminals.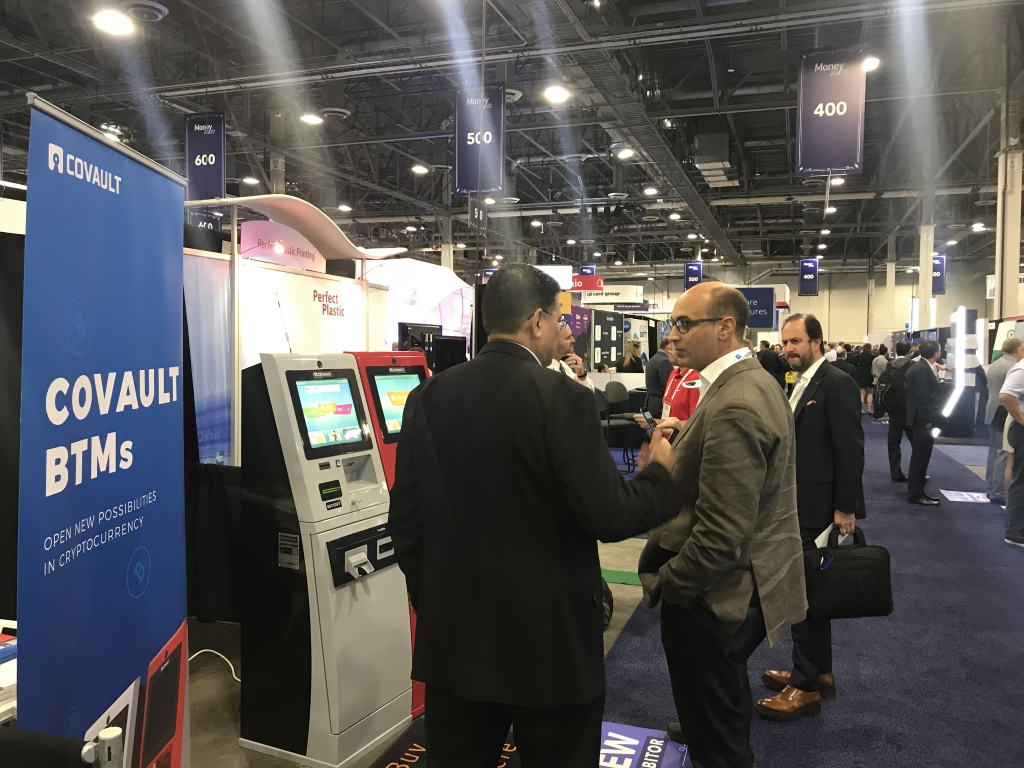 Covault Inc. actively uses Soft-logic company's software to organize the exchange of cryptocurrency in its own terminal network, covering most of the eastern coast of the United States. Soft-logic software for purchase/sale of cryptocurrency has shown its effectiveness, reliability and competitiveness.
Participation in the exhibition made it possible to demonstrate the following features of the solution:
— Process of purchasing/selling cryptocurrency on the Two-way crypto-terminal with the ability to dispense cash

— Backoffice system features with an updated and functional Dashboard

— System capabilities for compliance with KYC and AML requirements

— Easy handling of terminal network and obtain financial and analytical reports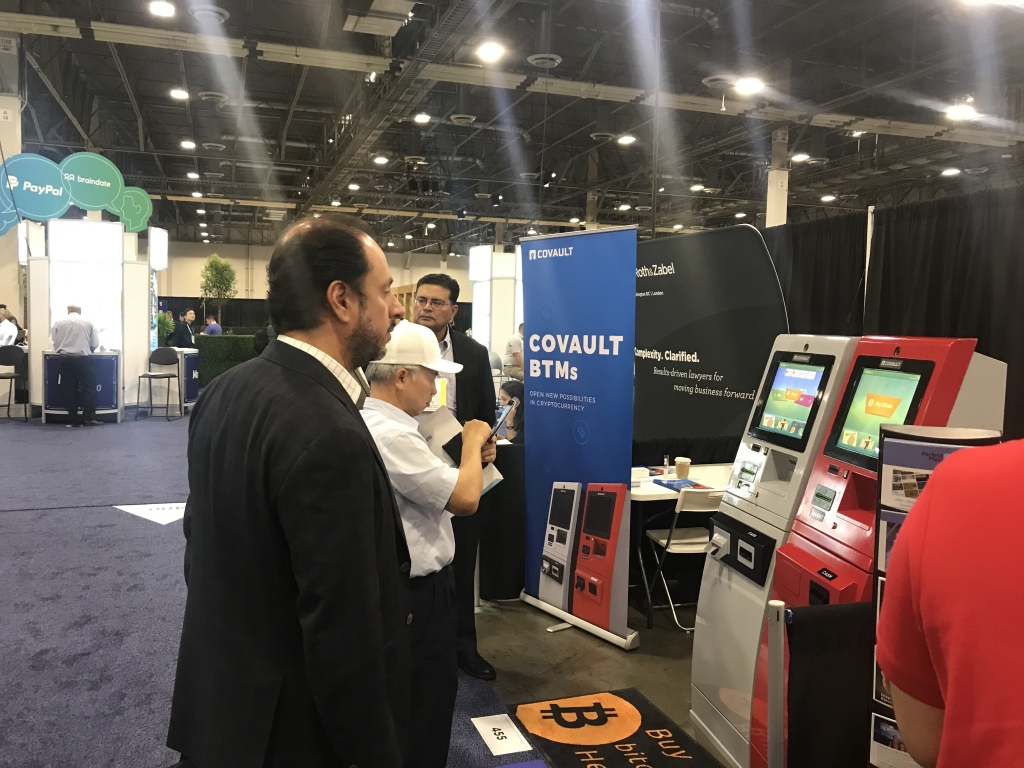 Solution attracted attention of the participants, interested in the development of blockchain technology and in the exchange of cryptocurrencies, one of whom was CEO Dash – Ryan Taylor. Analysing market, Dash representatives discovered the lack of companies that could sell Dash for cash in self-service terminals. Soft-logic specialists, during the period of participation in the exhibition, adjusted the purchase and sale process of Dash currency at the terminal in one day, implemented gateways for interaction with Dash Blockchain and debugged the process. As a result, Ryan successfully sold his cryptocurrency in a terminal based on Pay-logic software and received 100 US dollars.
Such rapid implementation, technological capabilities and reliability of the solution allowed to surprise not only the representatives of Dash, but also many other exhibitors.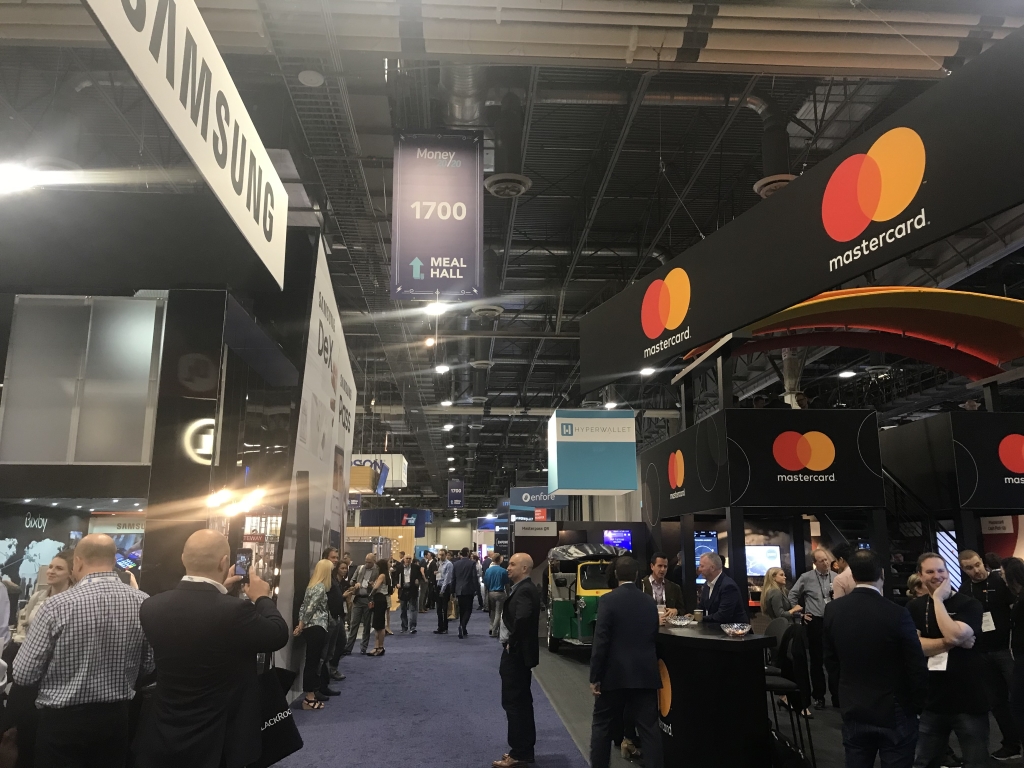 The exhibition showed that interest in blockchain technologies is growing rapidly not only among start-ups, but also among the largest financial companies, each of which has tried to present its own solutions based on similar technologies that can be applied in various fields of the economy. Technologies and innovations of the Soft-logic company in the field of cryptocurrencies allow to act as a potential partner, supplying demanded software products for this type of market.
As a result of the event, we and our partners successfully informed and attracted the interest of a large number of conference participants with a ready-made product based on Soft-logic software solutions. Money 20/20 allowed attracting the attention of potential customers of a ready-made solution for the purchase/sale of cryptocurrency not only in the US market, but also beyond.